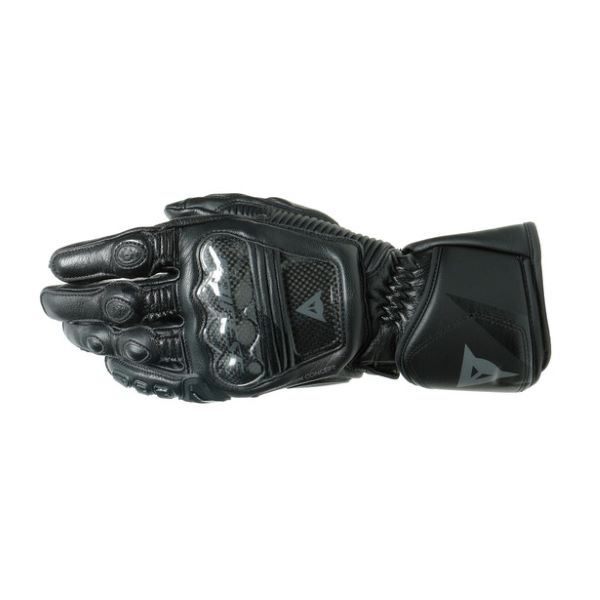 Dainese Druid 3 Gloves Black

(52322)

Druid 3 Gloves Black

(52322)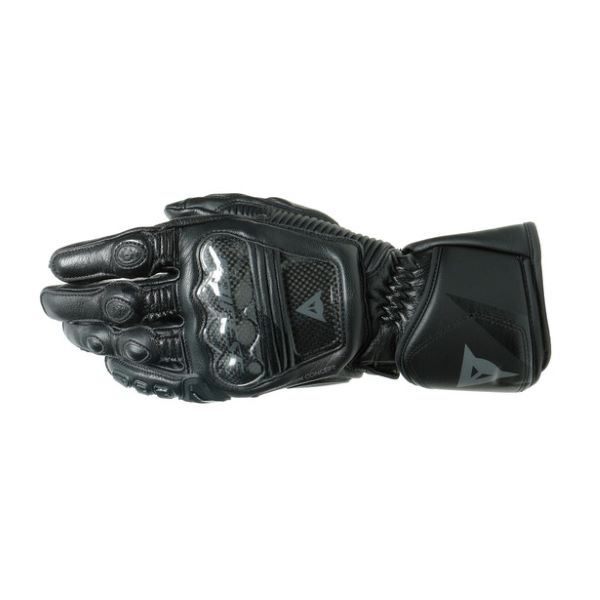 Available to buy online now.
This item qualifies for free delivery!
No quibble returns to store or online.
Best price guaranteed! See our price match promise.
The Dainese Druid 3 motorcycle gloves feature a comprehensively protective construction of drum-dyed goatskin and micro sheep leather for a highly durable and abrasion-resistant chassis. The gloves are certified to CE - Cat. II - EN 13594/2015 Standard cat. II lev. 1 with carbon fibre composite inserts on the knuckles and back of the hands, polyurethane insert on the palms and the joints of the fingers, thermoplastic resin inserts on the side of the little finger, DCP system on the little finger, one single leather panel to the side of the hand, quadruple elastication between knuckles and back of the hand and a reinforced preformed cuff construction. Perforation at the inner side of the fingers provides optimum air circulation for a comfortable ride, along with elastic inserts throughout for freedom of movement. Pre-curved fingers mean less hand fatigue on longer journeys, and the adjustable cuff with a tightening strap provides a personalised fit.
Drum-dyed goatskin and micro sheep leather
Certified to CE - Cat. II - EN 13594/2015 Standard cat. II lev. 1
Carbon fibre composite inserts on the knuckles and back of the hands
DCP system on the little finger
Adjustable cuff with a tightening strap