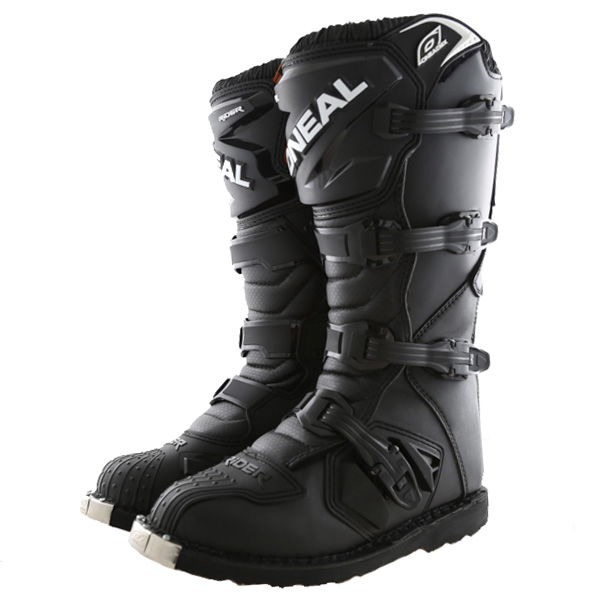 Oneal Rider Boots Black

(17382)

Rider Boots Black

(17382)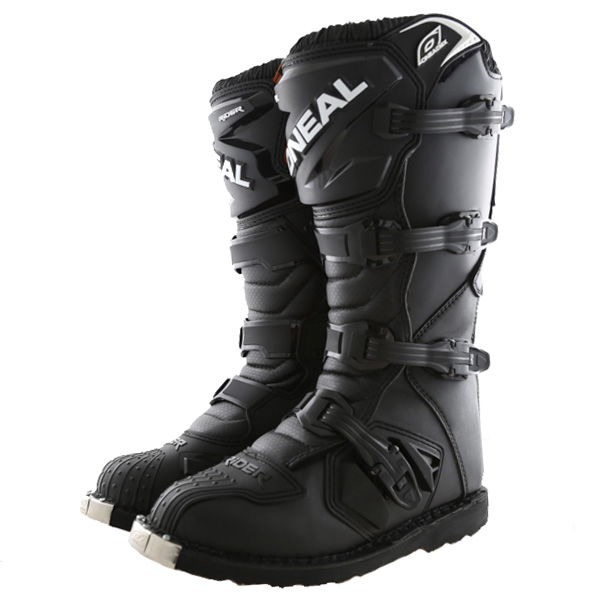 Available to buy online now.
Free standard UK delivery on orders £149.99 and over.
No quibble returns to store or online.
Best price guaranteed! See our price match promise.
The Oneal Rider MX Off Road Motorcycle Boots feature injection moulded plastic plates to protect against impacts, a metal shank insert reinforces the shape of the boot and adds support, easy to operate, Snap-Lock adjustable four buckle closure system, durable Goodyear welt sole is properly balanced with no unstable rocking, metal toe guard to protect the sole against delaminating, moderate grip sole is great for track, trail and ATV riders, air mesh interior, generous heel support and cushioned insole for extra comfort, synthetic leather heat shield to prevent heat damage, pear pull tab for extra leverage, replacement straps and buckles are available.
Injection moulded plastic
Metal shank insert
Buckle closure system
Metal toe guard