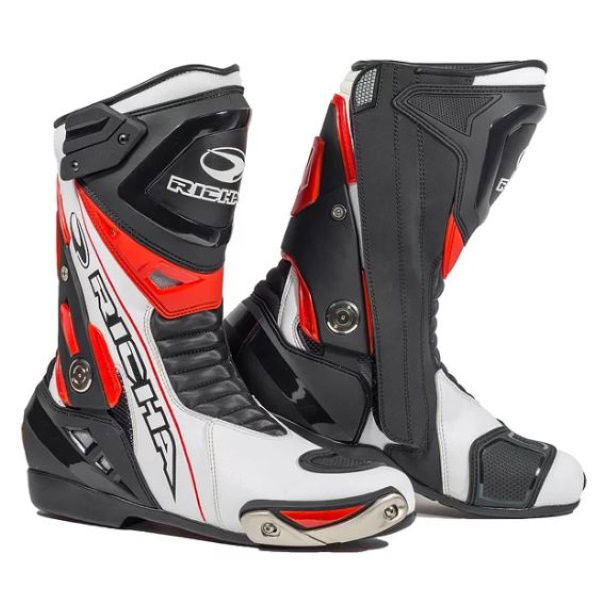 Richa Blade WP Boots Black White Red

(19752)

Blade WP Boots Black White Red

(19752)
£129.99
£

116.99
(you save 10.00% or £13.00)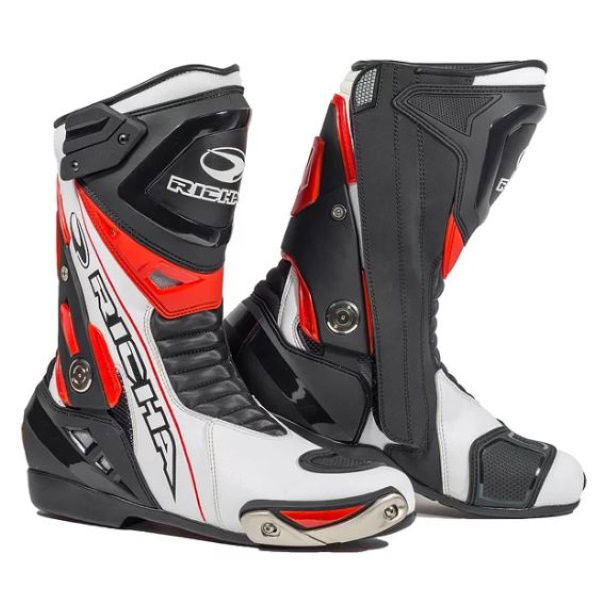 Available to buy online now.
Free standard UK delivery on orders £149.99 and over.
No quibble returns to store or online.
Best price guaranteed! See our price match promise.
The Richa Blade WP motorcycle boots are a CE approved sports boot with the added bonus of a waterproof and breathable membrane keeping your feet dry and comfortable in all conditions! Made from Leathertex material these are highly durable and feature added protection throughout as well as replaceable toe sliders. The sole is anti-slip and this has subtle reflective detailing to give added night visibility. The Richa Blade W/P motorcycle boots are also available in other colours.
CE approved
Waterproof and breathable membrane
Leathertex material
Replaceable toe sliders
Sole is anti-slip