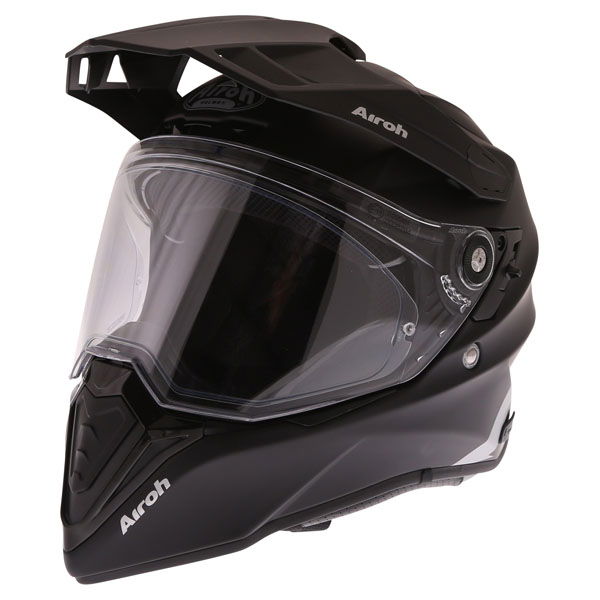 Airoh Commander Adventure Matt Black

(39639)

Commander Adventure Matt Black

(39639)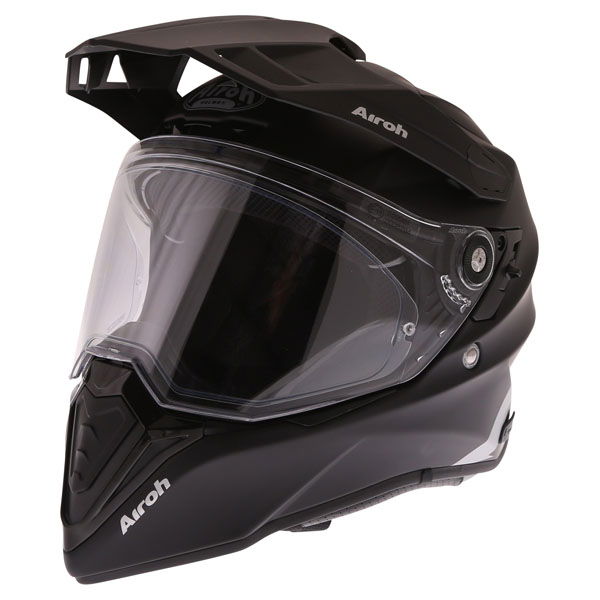 Only 1 left to buy online!
This item qualifies for free delivery!
No quibble returns to store or online.
Best price guaranteed! See our price match promise.
The Airoh Commander Adventure Tour Motorcycle helmet is a highly versatile motorcycle helmet made from Airoh's HPC high performance composite fibre making it ultra-lightweight and durable. This has two shell sizes for added aerodynamics and comfort and is particularly suited for an all-terrain, all-round riding experience. It can be used in two different configurations. with peak and visor for all-road use, or with visor and no peak on naked bikes or for on-road use.the Airoh Commander has an extra-wide clear visor with an integrated Pinlock lens, a three-point ventilation (and exhaust) system, an aerodynamic peak, a retractable sun visor and the opportunity to connect Bluetooth systems. The hypoallergenic liner is removable and washable for convenience and comfort and this has a double D retention system. Available in other colours.
Highly versatile
Ultra-lightweight
Aerodynamic peak
Retractable sun visor
Hypoallergenic liner is removable and washable