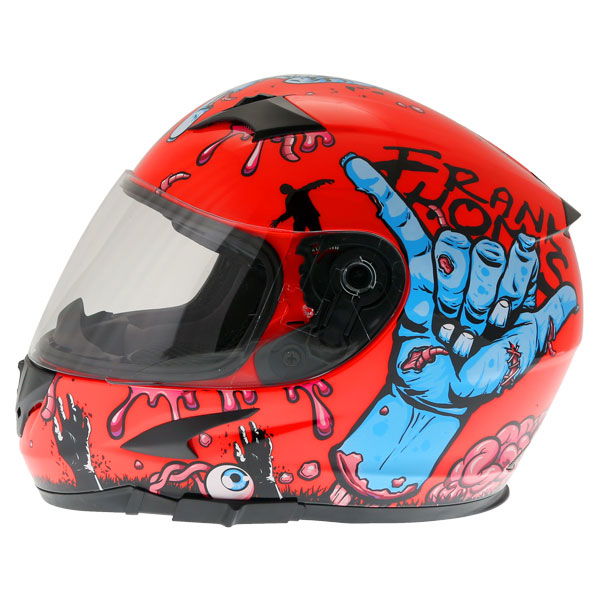 Frank Thomas FT36SV Zombie Helmet Orange

(38324)

FT36SV Zombie Helmet Orange

(38324)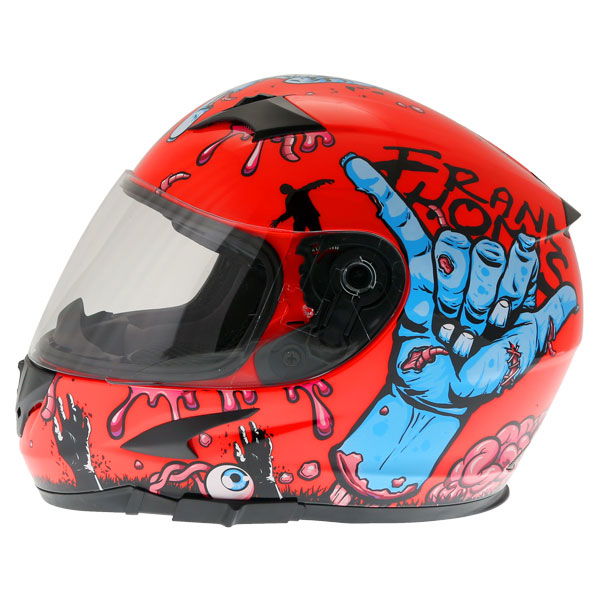 Only 2 left to buy online!
Free standard UK delivery on orders £149.99 and over.
No quibble returns to store or online.
Best price guaranteed! See our price match promise.
Are you in to Zombies? Then The Frank Thomas FT36SV Zombie helmet in neon orange is a the helmet for you! Designed by the famous Franzandesign and available in other colours, this has a rather eye-catching zombie design as well as an ultra-lightweight polycarbonate construction and streamlined styling for added aerodynamics. The Pinlock-prepared clear visor has an anti-scratch treatment and is quick-release, this also comes with an internal drop-down sun visor to keep the sun out of your eyes and a fully removable and washable comfort liner. The FT36SV has a full ventilation system with exhaust vents for better circulation and has a ratchet style fastening.
Designed by the famous Franzandesign
Internal drop-down sun visor
Fully removable and washable comfort liner
Full ventilation system with exhaust vents
Ratchet style fastening